More and more FrieslandCampina member dairy farmers are energy suppliers as well. They generate sustainable energy by means of solar panels, windmills or manure mono-fermentation. Even to such amounts, that the energy used for the production of all Dutch Campina products will be generated by the own cooperative as from 1 January 2021. A fine step in making the entire chain from glass to grass more sustainable.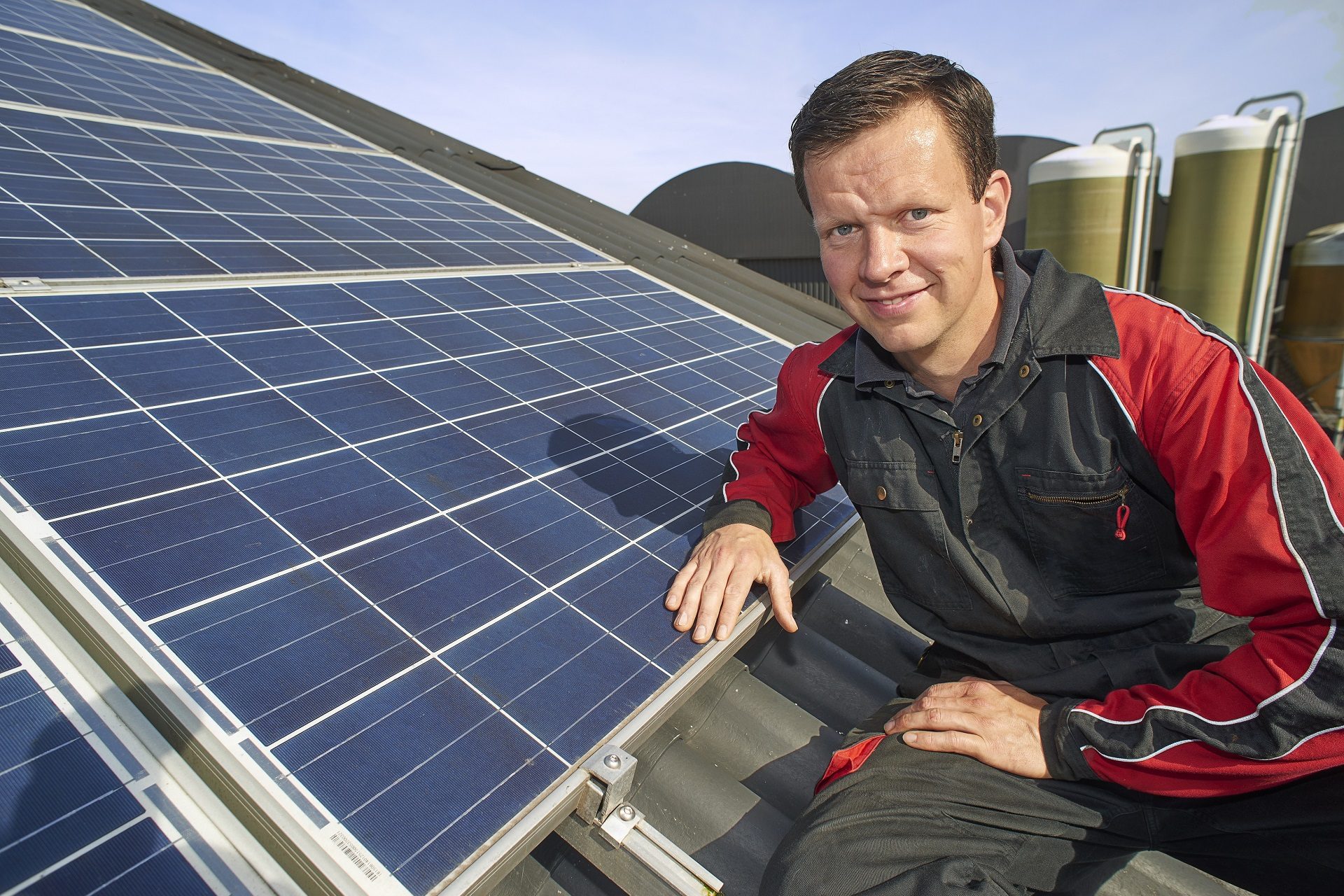 Climate-neutral by 2050
The ambition of Friesland Campina and its member dairy farmers is to be climate-neutral in the year 2050. This is one of the priorities of the Nourishing a better Planet sustainability programme. We have worked on the transition to green energy for many years already and the result of this is that presently over 3,000 of our own dairy farms are generating green energy. Now the company will start buying the extra generated energy.
Dairy farmer as well as energy supplier
Bas Roelofs, Managing Director FrieslandCampina Consumer Dairy Netherlands: "FrieslandCampina and its member dairy farmers are heading towards a more sustainable future in full speed. In the Netherlands, Campina has been entirely produced using green electricity for many years already. We are going to take a further step by starting to use the green energy generated by the member dairy farms and so making our members our energy suppliers as well. As from 1 January 2021, the entire Campina product range will be produced using green electricity generated at the Dutch farms. This will make our Campina 'On the way to PlanetProof' product range even more sustainable."
Record amount of sustainable energy
The Campina 'On the way to PlanetProof' product range meet the high, over and above statutory requirements that the Stichting Milieukeur makes in the areas of animal welfare, nature and climate. The use of sustainably generated energy contributes to climate improvement. In 2020, member dairy farmers of FrieslandCampina generated a total of over 500 GWh of green electricity, which equals the annual energy consumption of more than 184,000 Dutch households; a record. Do you want to know more? Follow live the sustainable generation of over 3,000 member dairy farms
Source : Friesland Campina corporate website