The first in-person edition of the All about Feed  forum brought together renowned speakers who delved into the latest developments in sustainable initiatives and innovations towards a more sustainable and efficient feed market. This report supports the main discussion points of the forum with recent scientific findings related to dairy production.
Circularity, the backbone of sustainability
Speakers emphasised the need for a proactive change in the feed industry and the importance of embracing sustainable practices such as circularity to ensure more food and feed availability in the future.
Dick Hordijk, CEO of Agrifirm Group  reminded the audience that competition for land will increase, especially in the EU, but also in Asia and Africa. He highlighted that 25% of global cereal that could be fed to humans is consumed by animals. This calls for a change in handling waste, but, first, a focus on the prevention of waste through better planning and foresight as is clearly elaborated in Moerman's pyramid of waste management .
Gert van Duinkerken, business unit manager at Wageningen Livestock Research and professor in animal nutrition and feeding at the  University of Milan , Luciano Pinotti, touched on the importance of circular feed in a sustainable food system and the case of former food products (FFP) as alternative feed ingredients in farm animal diets. Studies indicate FFPs  save on costs and reduce the impact of livestock production on the environment; exploiting FFPs in feed production fully meets the requirements of the circular economy. Reports show FFPs in the form of bakery products are opening new frontiers in ruminant nutrition.
Prescribed grazing strategies offer an effective way to improve animal productivity and profits. The following is a review of some of the strategies that help achieve these targets. 
One of the determinants of future feed trends is the debate on whether to use crop products for energy or for animal production. On the other hand, the future use of food waste products in animal feed will depend on safety, among other concerns. Recycling FFPs involves a combination of different processes such as unpacking, mixing, grinding, and drying, which impact both quality and safety. In terms of safety, both microbiological load and packaging remnants are the main issues for the current regulations on feed standards.
To maximise the exploitation of FFPs and minimise the associated risks, packaging remnants need to be quantified and characterised. A recent study published in the Journal of Hazardous Materials  (2023) tested the efficacy of the Fourier Transform Infrared Spectroscopy coupled with an optical microscope (μFT-IR) in identifying packaging remnants in 17 FFP samples collected in different geographical areas. Researchers found significant differences between the FFPs in terms of the total number of foreign particles and types. They concluded: "The data clearly demonstrates the need for sensitive instruments that can characterise the potential contaminants in the FFPs. This would then help to reduce the overestimation of undesirable contaminants, typical of simple visual sorting, which is currently the most common method."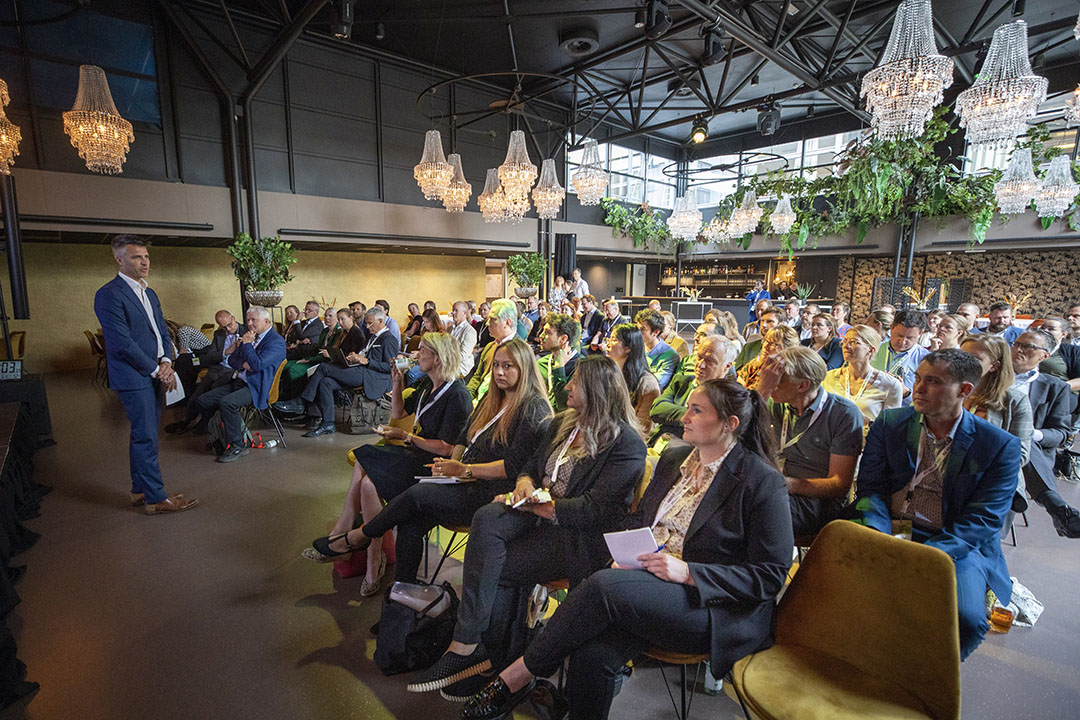 Feed efficiency
Marco de Mik, a consultant at Schothorst Feed Research  (SFR), emphasised the importance of feed efficiency to face challenging market conditions and rising production costs. SFR is on a collaborative mission  to improve the environmental impact of the feed and animal protein industry.
Research findings in the Journal of Agricultural Systems elaborate on the fact that increasing the energy and protein use efficiency of dairy cattle represents a promising way to reduce land use, water use, and GHG emissions without sacrificing profitability. The production of highly digestible fodder leads to a reduction in environmental pollution caused by excessive nitrogen outflows.
Another approach to decreasing ammonia emissions from livestock farming is feed protein reduction and amino acid supplementation. Interestingly,some studies suggest applying  local protein sources to feed animals to reduce GHG emissions associated with transportation. In line with local production, Sanne Griffioen-Roose, director of farm sustainability at Friesland Campina , raised the question of whether countries with lots of green reserved land should import feedstuffs such as soy.
New additives key to reducing emissions
In addition to the above-mentioned determinants of future feed, in dairy production, future feed will lean more towards reducing methane (CH4) and ammonia emissions. Besides management strategies and breeding programmes, dietary interventions play a key role in reducing methane emissions from dairy production, as mentioned by Sanne van Gastelen, senior researcher at Wageningen University, during her speech at the All about Feed Forum . Some of the strategies highlighted include the use of new additives such as seaweed, plant extracts, methane inhibitors, nitrates, and fat products.
Seaweeds contain a myriad of nutrients and bioactives including proteins, carbohydrates and to a lesser extent lipids as well as small molecules, including peptides, saponins, alkaloids and pigments.  Seaweed has been reported to reduce methane emissions. The potential of seaweed to reduce enteric CH4 emissions from ruminants depends on several factors, including the level of the bioactive compound present in the seaweed, which in turn is dependent on seaweed availability and sustainability, harvesting, transport, storage, and processing methods employed to formulate seaweed into a feed ingredient. In addition, the CH4-measuring techniques might present biases. These techniques need careful evaluation, suggested Van Gastelen.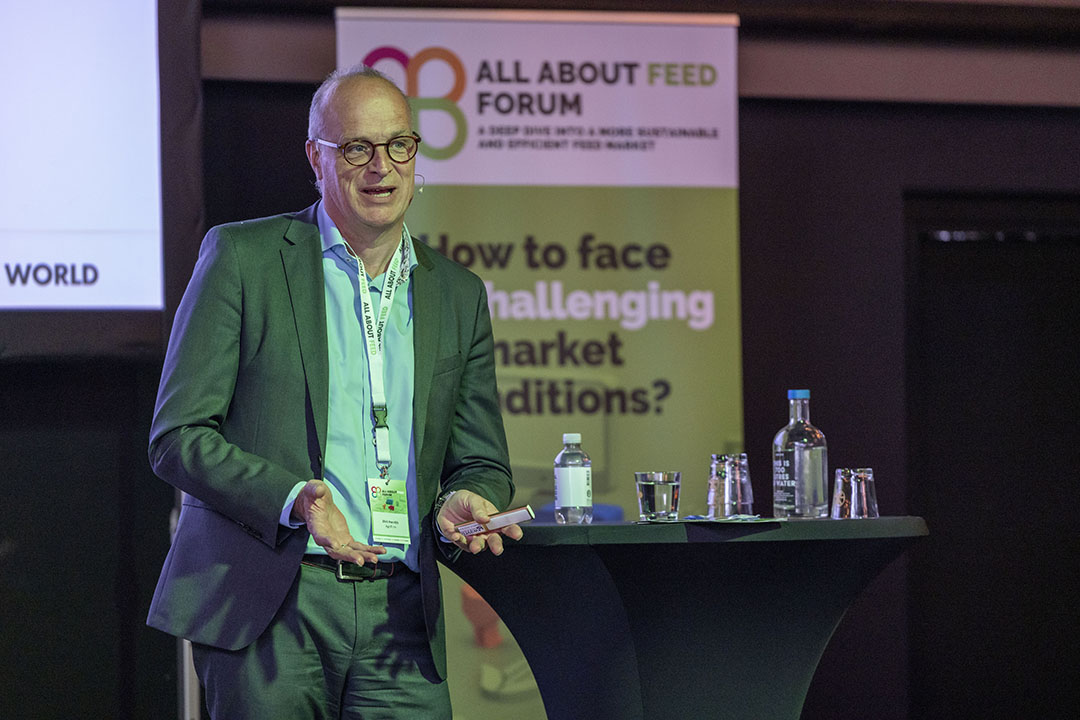 Plant extracts   such as essential oils have been proven effective in reducing CH4 emissions and improving performance in dairy cows. Likewise, it appears that the energy saved through reduced methane output can be used for productive purposes. In a study published in the journal of Dairy Science , green tea and oregano reduced gas emissions in dairy cows during lactation, rendering them potential feed additives for dairy cows. Polyphenols and essential oils are reported to modify rumen fermentation and affect methanogenesis, inhibiting growth, development, activity, and metabolism of the methanogenic Archaea, directly or indirectly.
Insects for ruminants, in the form of chitosan, have the capability to decrease CH4 production, increase propionate production, reduce the acetate/propionate ratio, and improve animal performance through increased nutrient use efficiency. Other benefits of insects are reduced dependency on protein imports and better valorisation of organic waste, reducing the environmental footprint. Researchers suggest future research to focus on how to develop the biological (microbial fermentation) and biotechnological (enzyme hydrolysis) extraction methods to be commercial-scale methods for sustainable chitosan manufacture via, for example, green chemistry technologies.
Enzyme inhibitors such as 3-nitrooxypropanol (3-NOP) have been reported to reduce enteric methane production in dairy cows without affecting performance. In a report, the European Food Safety Authority (EFSA) confirms the safety and efficacy of this feed additive for ruminants for milk production and reproduction.Research indicates 3-NOP reduces enteric methane formation in dairy cows by inhibiting methyl-coenzyme M reductase, the enzyme responsible for methane formation.
Fat or tannin, when added directly to the rumen of dairy cows, reduces methane yield, and when fed in combination, the reduction in methane yield is additive, recent studies show. Fats are considered to inhibit enteric methanogenesis through the following:
Reduction in the proportion of the diet that is fermentable in the rumen;
Decrease in the numbers and activity of methanogens in the rumen;
A toxic effect on cellulolytic bacteria and protozoa and;
Biohydrogenation of unsaturated fats, which competes with methanogenesis for metabolic hydrogen.
In conclusion, besides knowledge of the potential determinants of the future feed in dairy production, it is essential for all stakeholders in the food and feed production chain to depend on collective efforts and partnerships to identify more sustainable and efficient solutions to ensure more food and feed availability in future.
On the other hand, while sustainability might not be the main motivator for purchasing decisions, it is the backbone on which most decisions, such as circularity in the feed industry, depend on. Collaborative information-sharing is key to influencing what consumers are willing to pay for sustainably produced animal products.
Source : Dairy Global republished in dairynews7x7 on 30th July 2023