Coffee giant Starbucks is quickly adapting to shifts in consumer trends globally, evident in the launch of multiple plant-based options on their menu across the U.K., as well as their recent all vegan test site in Seattle. 
With the growing demand for plant-based alternatives in India, Starbucks India will be adding Oatly's oat drink to their menu in all outlets across the country. The coffee chain already offers two other plant-based options – soy and almond milk.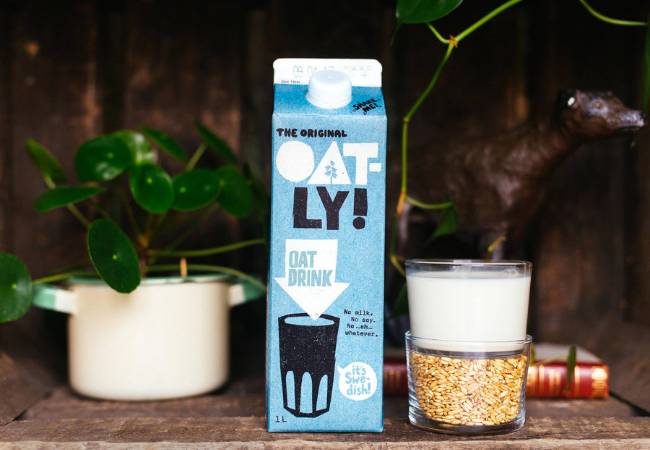 Image Courtesy: Oatly
The Indian Sustainability Venture Studio, White Lotus, played an important role in bringing Oatly to the Indian branch of the coffee chain to promote sustainable trends in the country."Indian consumers are at a phase where sustainability and healthy alternatives seem to be the way forward. Even though it's only a small population that's driving this change, we at White Lotus see this as the future of F&B. It was a no-brainer for them [Oatly] to launch in one of the largest markets in the world," Rohit Karlo, Associate Vice President of Marketing and Sales of White Lotus shared with Vegan First.
Now that Starbucks India is becoming even more vegan-friendly, it's important to note that not all flavours of Starbucks coffee can be made dairy-free even with plant milk alternatives. Some beverages like the White Chocolate Mocha, the White Mocha Frappuccino and such contain milk solids in their base ingredients. If you want to be sure, it's best to check with the barista before ordering. Nevertheless, a new plant-based alternative in the menu implies a positive shift in consumer demand and Starbucks' encouraging response to India's plant-based movement.
Source: Vegan First : 24 Feb 2021