Dairy products made with natural sugar alternatives — and that deliver a satisfactory sensory experience — will resonate with today's consumers.
According to the American Heart Association, American adults consume an average of 77 grams of sugar per day, more than three times the recommended amount for women (25 grams) and more than twice that recommended for men (32 grams). Excess sugar in the diet is associated with weight gain, diabetes, and other unwelcome health issues.
The good news? The American Heart Association says consumers are getting the message, pointing to research that suggests 77% of Americans are striving to reduce the amount of sugar in their diets.
How much to cut?
Despite recommendations from the American Heart Association and other organizations, consumers differ in what they view as acceptable in terms of sugar reduction, says Casey McCormick, director of product development for Rancho Santa Margarita, Calif.-based Sweegen.
"Some want no added sugar, and some are content with reduced sugar," he notes.
Still, consumers are concerned about sugar content and are scrutinizing labels. In fact, ADM Outside Voice research found that 54% of consumers review the nutrition facts, and 47% of consumers review "added sugar per serving" when evaluating a dairy product, says Sarah Diedrich, marketing director, global sweetening and texturizing for Chicago-based ADM.
And dairy processors are well aware of consumers' interest in sugar reduction. As a result, Cargill has received many customer requests for help in formulating products such as yogurt and dairy beverages that deliver less than 10 grams of sugar per serving, says Christine Addington, senior technical service representative for Minneapolis-based Cargill.
"The keto diet is one factor in the quest to keep sugar content in the single digits, but it's also reflective of consumers' broader association between excess sugar in the diet and health issues down the road," she says.
Expectations also differ by product category, suggests Cesar Contreras, business development manager for ASR Group, West Palm Beach, Fla. For instance, many consumers would expect to find more sugar in an indulgent dessert such as ice cream.
"For an indulgent product, the sugar quantity is generally the amount necessary to provide the best possible flavor and texture," he explains.
Ivan Gonzales, sales and marketing director for Westchester, Ill.-headquartered Ingredion Incorporated, agrees that consumers have a higher tolerance for more sugar in ice cream. But in its recently published consumer research (2020), Ingredion notes that 50% of consumers perceive that 30 grams or more per serving is too much even for ice cream.
"Like ice cream, consumers looking at flavored milk have a higher tolerance for added sugar compared to yogurt consumers," he adds. "In flavored milk, 15 grams or higher of added sugar per serving is considered too much for 50% of consumers."
On the flip side, too little sugar can be a problem for consumers on the dairy beverage side, too, suggests An Ho, director of R&D for International Food Products Corp. (IFPC), Fenton, Mo.
"On average, the lowest that the majority of our customers will go for in a drinkable dairy beverage would be 7 to 8 grams of sugar per 8-ounce serving, if not using high-potency sweeteners," she says.
Photo credit: Photo courtesy of Ingredion Incorporated
A preference for natural
In the quest for sugar reduction, dairy formulators have been turning to sugar alternatives — whether used in conjunction with sugar or on their own. Consumer preferences here, however, are trending away from artificial offerings.
"Consumers seek natural qualities from sweeteners — a wholesome and sustainable profile," McCormick states. "Some consumers go a step further and look for non-GMO ingredients."
Stevia is currently the star within the natural alternative sweetener space.
McCormick notes that Sweegen's non-GMO Project Verified Bestevia Reb M stevia sweetener meshes with products targeting those consumers.
And Ingredion's PurCircle offering covers "a full range of stevia solutions" suitable for a variety of applications, Gonzales notes.
Addington agrees that natural sweeteners such as stevia have grown in popularity.
"This desire to avoid artificial ingredients reflects larger trends around clean eating, as consumers continue to seek out products made with familiar ingredients perceived as less processed and healthier," she says.
Addington also points to growing consumer interest in products made in a way that is socially and environmentally sustainable. To address the absence of stevia sustainability standards, Cargill built the Cargill Stevia Sustainability Agricultural Standard "from the ground up to ensure sustainable, ethical sourcing standards." The company also is developing even more sustainable stevia-production approaches.
Photo credit: Photo courtesy of Ingredion Incorporated
"Through Avansya, our partnership with DSM, we offer EverSweet stevia sweetener, which gives brands access to the sweetest components of the stevia leaf — the Reb M and Reb D," Addington says. "Because these sweet components comprise less than 1% of the stevia leaf, we turned to fermentation to produce EverSweet, enabling commercial-scale production with less water, less land, and a smaller carbon footprint."
Cargill also recently added EverSweet + ClearFlo to its natural stevia solutions.
"This advance represents a breakthrough in stevia technology, delivering enhanced flavor modification characteristics, faster dissolution, improved solubility, and greater stability in formulations," says Smaro Kokkinidou, principal food scientist for the company.
Stevia isn't the only tool in the natural alternative sweetener space, however. Honey is an option, too. It is 1.5 times sweeter than sugar, notes Catherine Barry, director of marketing for the National Honey Board, Erie, Colo., so dairy processors could reduce the total amount of added sugars in a product simply by substituting honey for sugar.
"Honey is unique when it comes to sweeteners in the dairy category because it's one of the only ones that can be promoted on the front of packaging and in the name of products due to the ingredient's positive perception with consumers," she points out. "Honey's use in product development covers both standalone use or as part of an overall sweetener system. Honey works well in combination with other sweeteners."
Yet another natural alternative sweetener, tagatose, has much potential for helping dairy processors create great-tasting lower-sugar products in the near future, Contreras points out.
"Tagatose is a rare sugar that is 90% as sweet as sucrose but with fewer calories," he explains. "We are exploring applications for this new product, and our findings show that tagatose performs very similarly to sucrose in ice cream. It has ideal processability, with the ice cream's freezing and flow characteristics and shelf-life performance delivering comparable results to sucrose."
The sensory experience rules
When it comes to sugar reduction, however, consumers no longer are satisfied with products that deliver a bitter aftertaste or a sensory experience that's less enjoyable than their full-sugar counterparts, Diedrich maintains. In fact, ADM Outside Voice research shows that consumers view taste and reduced-sugar content as equally important when choosing a new food or beverage product.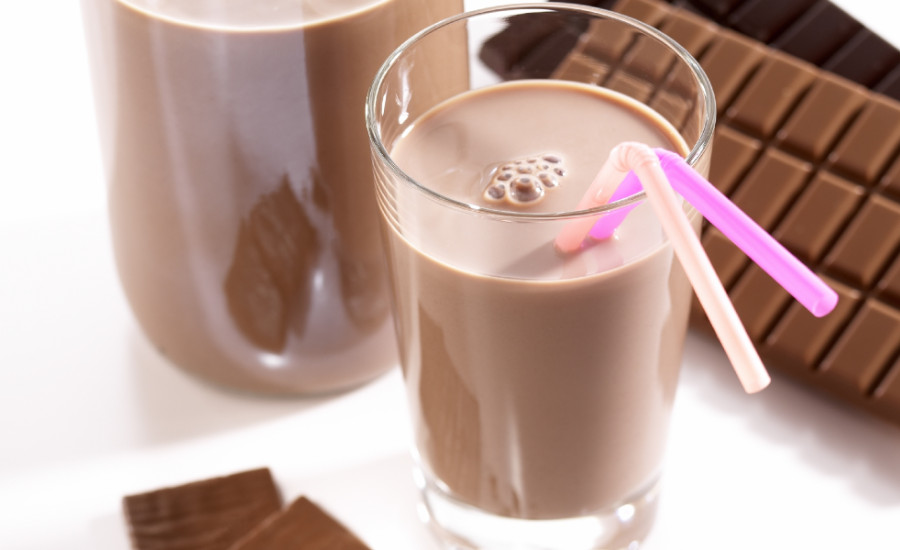 Photo credit: Photo courtesy of Cargill
"At ADM, we use our expansive portfolio of low- and no-calorie and specialty nutritive sweeteners to help product developers limit sugars, replace sweetness, rebalance flavor and rebuild functionality," she says. "With our sweetening solutions, reduced-sugar dairy applications can provide delightful sensory experiences while also targeting clean-label attributes."
Ho says reduced-sugar products that resonate with consumers are those that boast flavor enhancement qualities, mask bitterness and off-notes, and deliver no aftertaste of lingering sweetness while maintaining the desired texture.
"IFPC can blend sweeteners that complement and offset some adverse features of high-potency sweeteners," she notes. "And IFPC can combine hydrocolloids, natural flavors or modulators, and protein or fiber fortification to complete a customer's desired blend of ingredients. We have access to all the ingredients that we offer and distribute and have blending capabilities to create an ideal blend."
For its part, Ingredion offers Astrea liquid allulose to replace sucrose in ice cream and frozen dessert applications. According to Gonzales, the ingredient allows reductions in both calories and grams of sugar "without sacrificing taste and performance" and delivers a softer, creamier texture than applications using other alternative low-calorie sweeteners. And the company's VersaSweet low-sugar glucose syrups can help dairy processors slash sugar while still attaining satisfactory functionality and sweetness.
"Additionally, Ingredion brings a complete portfolio of texturizers and stabilizers that complement functional attributes that are missed when sugar is reduced or removed in dairy products," he says.
And new plant-based powdered distillates from ASR Group positively impact how consumers interpret taste in reduced-sugar applications, Contreras says.
"By minimizing undesirable flavors and enhancing the natural flavors of foods, the distillates serve as a useful ingredient to help food manufacturers achieve great taste with a cleaner label," he notes. "Sugar cane distillate powder modulates bitterness at 0.05% usage. With the presence of five bitterness blockers, this ingredient loosely binds to the bitterness receptors in the taste buds to block the perception of the unpleasant sensation."
Photo credit: Photo courtesy of Cargill
Moreover, cane molasses distillate powder boosts sweetness perception at 65 parts per million usage, Contreras says. It has five sweet aroma compounds to deliver "effective flavor modulation attributes." The powder's brown sugar notes provide "a highly perceived sweet aroma," which can help enhance the sweetness perception by as much as 2% sugar equivalency in some applications.
In reduced-sugar dairy applications, formulators often rely on fiber, bulking agents, and other texturizers to replicate the smooth, creamy mouthfeel and texture sugar helps deliver, Addington notes. However, label-reading consumers often are not familiar with those ingredients.
"New options like Cargill's SimPure soluble rice flour combine straightforward label declarations with functional performance," she explains. "Our soluble rice flour service as alternative for 10 DE maltodextrin, providing similar viscosity attributes and bulking agent functionality while helping to enhance creaminess and mouthfeel — key benefits in reduced-sugar dairy formulas. As an added bonus, it labels simply as soluble rice flour."
And Sweegen's stevia-based sweetness technology allows formulators to reduce sugar up to 100%, McCormick says, building a sweetness profile back and resulting in a "superior mouthfeel" similar to full-sugar dairy products.
"Our TasteBlazer sweetness solutions for dairy are ready to use, addressing sugar-reduction challenges in all dairy product categories, including ice cream, yogurt, desserts, sweet sauces, etc.," he notes. "With our expert team, we can also customize solutions for a sugar-like taste experience without the calories."
For its part, ADM offers SweetRight Edge stevia and SweetRight reduced sugar glucose syrup (RSGS) to enhance the consumer sensory experience, Diedrich notes. The former is the company's next-generation stevia leaf extract.
"Our proprietary approach to stevia extraction and purification maximizes the glycosides that taste the best while minimizing those with less desirable attributes such as off notes, bitterness, and astringency," she explains. "SweetRight Edge stevia has no calories and a glycemic index of zero, which makes it even more appealing to label-conscious consumers. On top of that, by providing exceptional taste, our SweetRight Edge stevia helps mitigate the need for flavor maskers, which keeps product labels clean and short."
The latter, meanwhile, is a great one-for-one substitute for traditional corn syrup, Diedrich says. It provides bulking and binding attributes that help dairy processors formulate creamy, smooth ice cream and frozen desserts.
"RSGS can achieve 30% sugar reduction, and when combined with sweeteners like SweetRight Edge stevia, manufacturers can reach even higher sugar-reduction targets," she says.
Source " Dairy Foods , April 11 2022 by Kathie Canning