Mumbai's Parsi Dairy Farm then and now.
A lot has changed with the iconic 107-year-old Parsi Dairy Farm. The bright red door with a milk can dangling over it on Mumbai's Princess Street is just the first of many. Push past the door and you enter a world of mithai, dairy and confectionary. But in a wholly different set-up. The original dark and dingy Parsi Dairy Farm store is now brightly lit and trendily dressed in pastels. The large windows which were previously shuttered are now jazzed up with fun mason jars that scream 'GHEE'. The revamp wasn't done overnight, says Zeenia K Patel, brand director at Parsi Dairy Farm. It was the culmination of a two-year research.
"We realised that the brand needed a new look and feel to be able to resonate with the younger generation. So we went back to the drawing board and created a fresh, more vibrant look for our products. We also changed the look and feel of the store from the old red and blue stripes to modern but subtle pastels. Nothing too loud. We have kept our tradition of being a low key Parsi." Zeenia K Mistry, 36, Parvana S Mistry, 35, and their cousins Bakhtyar, 41, and Sarfaraz K Irani, 38, are the fourth generation of Parsi Dairy Farm, who are championing the change.
One man army
The story of Parsi Dairy Farm started with Nariman Ardeshir who launched Mumbai's still-operational oldest dairy, in 1916, with a single can of milk which he sold on the streets. The quality of the milk was so good that it soon had its own following and Ardeshir had to employ more men to deliver the milk to people's homes. It's part of Mumbai lore how the Parsi Dairy Farm milkmen would go around the city on their cycles delivering milk. "During my grandmother's time, they would arrive at 4 in the morning. Later, thankfully, they changed the time to 6 am," recalls Pervin Ling. While the delivery system has evolved through their own website and food delivery apps such as Swiggy, Zomato, Amazon and BigBasket, the memories of the milkmen in cobalt-blue shirts and shorts still remain etched in people's memories.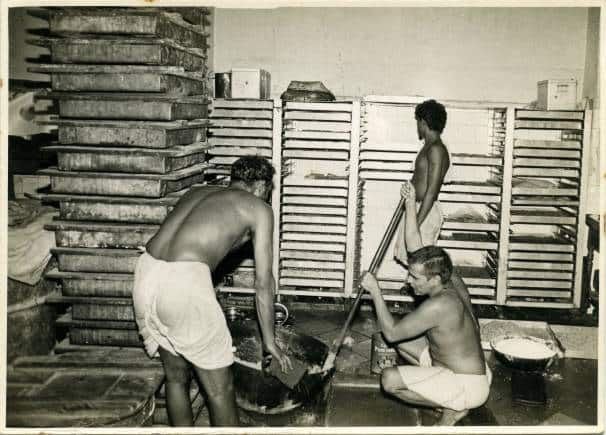 The old factory of Parsi Dairy Farm.
In the 1960s, the milk production moved from farms in Mazgaon to stables in Andheri-Jogeshwari and then settled on 300 acres of farmland at Talassary on the Mumbai-Ahmedabad highway. These farms allow Parsi Dairy Farm to offer four different kinds of milk: full-fat buffalo, low-fat buffalo, no-fat buffalo and cow milk. Though their mainstays are the dairy products: milk, ghee, cream and butter, the mithai and kulfi are turning out to be hot-sellers. They have sold 50 million kulfis in the last 50 years. "I remember visiting the store as a child with my grandmother. I loved their milk toffees, they were wonderful. Their sweet dahi is magnificent. For us, it was not Parsi new year unless someone sent us the big piped jalebi from Parsi Dairy Farm. It's very different from the thin orange and yellow jalebis you get all over town. It was considered a huge thing if someone gifted you that jalebi especially in those days when there weren't many branded mithai shops," remembers Roxanne Bamboat, a Mumbai-based multimedia content creator.
Bakhtyar K Irani, managing director at Parsi Dairy Farm, recollects managing the gala (cash counter), making milk coupons for home delivery of milk orders, counting money and being asked to say 'thank you, come again,' to the customers while still being in school. "Our great grandfather Nariman Ardeshir would help several stores as a young teenager by attending to their cash register. It is this engagement with the consumer that helped him understand the nuances of the business and finally start his own business. It was a life-changing experience for him and the generations to come have ensured that we all had that training at a very young age," says Bakhtyar.
Revived and energised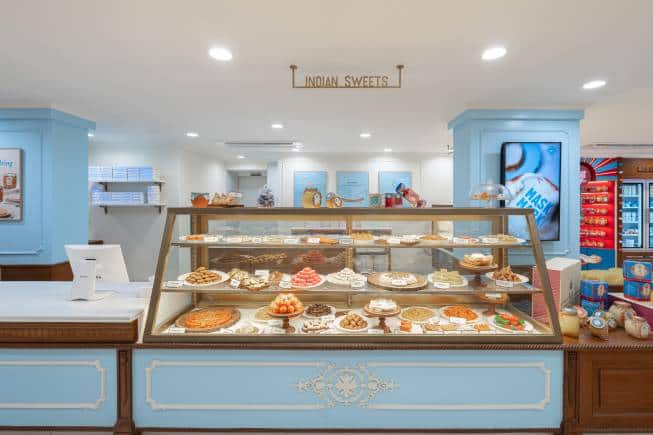 Mithai display at the revamped Parsi Dairy Farm.
The freshly-renovated Princess Street store of Parsi Dairy Farm is young and playful. Rows of sutarfeni, Mahim halwa, Karachi jalebi, mawa khaja, piped jalebi and peda wink from a shiny glass cabinet while a fridge full of kulfi stands guard close by. The company is also going after the kids with a fancy vending machine that dispenses their decadent milk drops now rechristened 'The Great Indian Toffee.' "We are aiming the toffee at the growing confectionary market in India and hope to get a creamy bite into this Rs 485.9 billion industry by 2028," says Bakhtyar.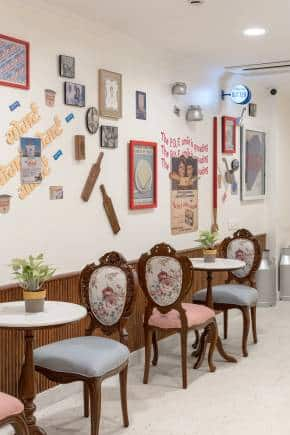 Seating under the nostalgia wall at the new Parsi Dairy Farm.
Milk canisters that previously served as stools for people to sit on have been replaced with richly upholstered chairs. There's also a memorabilia wall with the Parsi Dairy Farm's old advertisements, blue uniform of the milkmen, old packaging, earliest coupons, etc.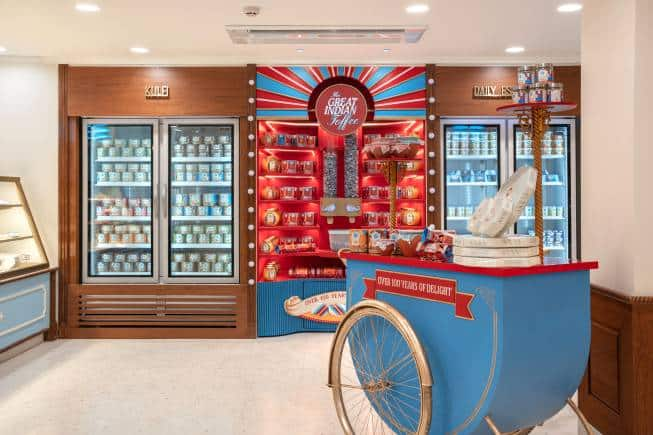 Cycle cart pop up in the store at the revamped Parsi Dairy Farm, Mumbai,
There is an entire area dedicated to kulfi where the icy popsicles get a motichoor coating or dunked in chocolate syrup. A cute bicycle cart dishes out sweetened yogurt topped with all kinds of relishes and compotes. The cart will go to events and pop ups and entice people with Parsi Dairy Farm products. "We have over 30 dairy products and 80 mithais. I don't think even one person has tried everything. The idea is to have something different to try each time they visit," explains Bakhtyar, who assures that it's only the image and the packaging that has undergone a radical transformation. The products remain largely unchanged. "The recipes have not changed and will not change. Because that is what makes Parsi Dairy Farm."
Keeping up with the times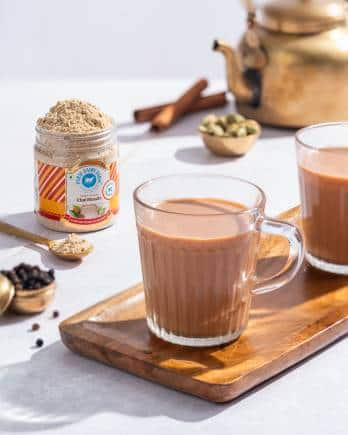 Chai masala, a new product at the Parsi Dairy Farm, Mumbai.
Parsi Dairy Farms understands that staying relevant requires more than just a savvy product design and new leadership. The brand has been lately leveraging the power of social media to produce a fresh identity and build a bridge with the younger lot. They have also scaled up distribution and are now available in stores such as Society, D'Mart, Nature's Basket, Star Bazaar, Reliance, etc. While new store launches in Borivali and Ghatkopar are aimed at helping the brand spread its wings in the suburbs, new product offering such as chai masala and milk masala powders are supposed to usher in new customers.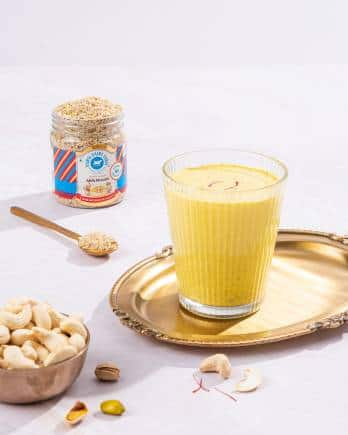 Milk masala, a new product at the Parsi Dairy Farm, Mumbai.
Long-term plan include a pan-India presence and then exports to other countries. Parsi Dairy Farm is all about heritage, and the new generation wants to ensure that the heritage is relevant for today.
Source : Money control Sep 7 2023